Making Complex Financial Planning Simple.
Whatever your financial goals or needs may be, Morrison Financial Group is ready, eager and willing to help you in every way possible.
Get Started With Our Three Step Process:
EVALUATE
Using the Morrison Financial Group plan, we'll examine your current financial situation and determine your retirement needs.
PLAN
Receive a custom strategy to help you reach your unique retirement goals.

Instant Download
Will your money last as long as you do?
With this instant download written by one of Washington's savviest political observers, you'll discover:
How your taxes are affected by changes – today and in retirement
Ways to ensure your portfolio is as tax-efficient as possible
Strategies to make sure you don't give Uncle Sam a penny more than necessary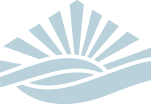 At Morrison Financial Group, We Help Clients:
Create a financial plan that will last as long as needed
Identify acceptable levels of market risk to help ensure it aligns with your investment goals
Plan for financial independence
IF you would like to include strategies to potentially reduce the taxes on your retirement income without increasing your risk - THEN my firm may be a good fit for you!
Get Ready For YourSecond Act
Discover how we help individuals and families achieve their ideal retirements.